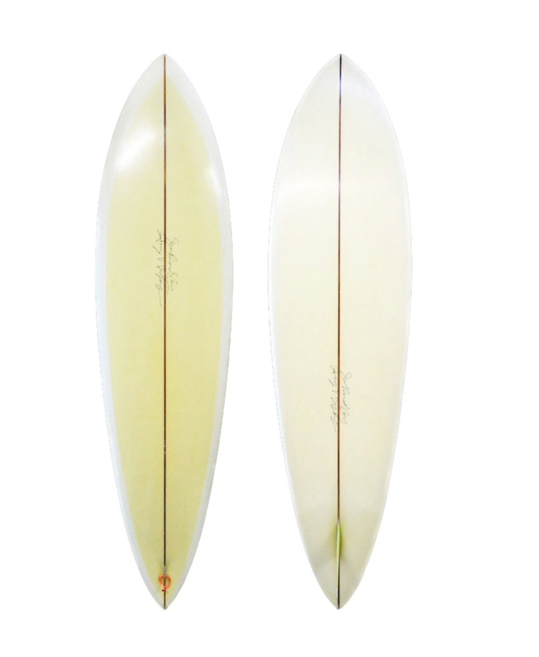 When I arrived in the Basque country from the UK the only boards I had were a 5,10 fish and a finless wooden Alaia. 
I very quickly started to feel the limitations of these boards when the bigger autumn swells began to roll in and I so quickly shaped myself a longer and thicker 1970's inspired singlefin pintail.
The greater paddle-power, drive and hold of the design seemed to match perfectly with the powerful reefs and points of the coast down here and since those days, this classic shape has become my go-to board when it gets overhead and down the line.
The singlefin never gets boring, she just asks to be put in the right place and then does all of the rest of the work for you.