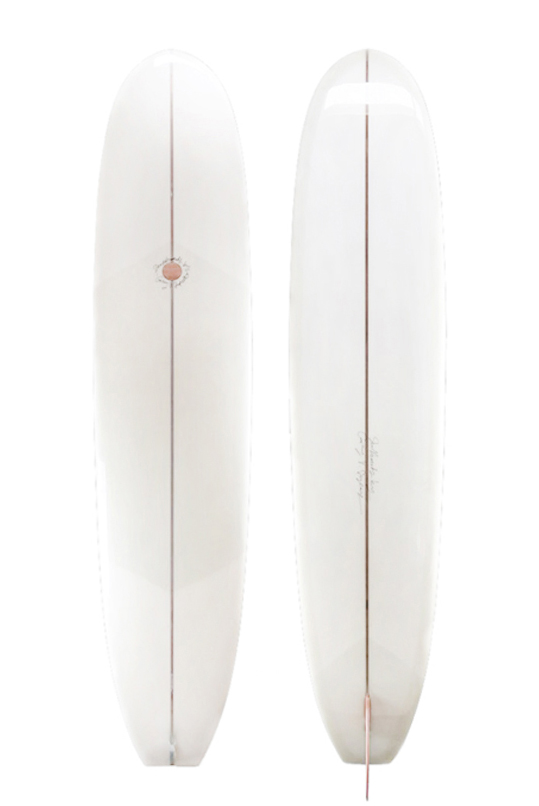 Traditional 1960's inspired longboard.
With it's full-belly, kick-tail, soft rails and concave under the nose, every detail of this design has been refined to maximise trim, pivot, and nose-time.
Perfectly suited to small and clean lined up conditions.
I like to do this shape with a big, glassed-on single fin and a heavy Volan glass job, but all of these details are personal choice and can be adjusted or altered slightly to suit the individual.
Example dimensions
9'2" x 23" x 2 7/8" 
9'4" x 23 3/8" x 3"
9'6" x 23 5/8" x 3 1/8"
9'8" x 24" x 3 ¼"